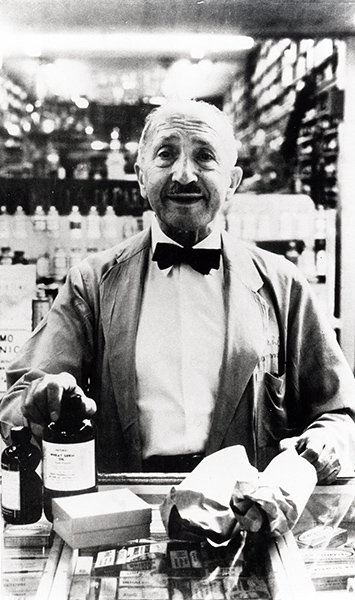 Whether or not you're already a devotee, Kiehl's – like Coca Cola or Louis Vuitton – is one of those classic brands with an endearing back-story.
Fast Facts: 5 things you probably don't know about Kiehl's
(We didn't!)
1. Eccentric Essences
When the original Kiehl's Pharmacy was founded, it developed a reputation for supplying customers looking for luck or enhanced charisma with customised fragrant blends like Money Drawing Oil, Attraction Oil and Purity Oil.
2. Mr. Morse's Mantra
Mr. Morse believed that the trick of life is to "love what you do". Yip, he coined the phrase long before the self-help gurus of today started throwing it around, and it's still the mantra that keeps Kiehl's staff around the world inspired.
3. Skeletons in the closet
Mr. Morse brought the official Kiehl's mascot – Mr. Bones – to his store to educate customers about how Kiehl's remedies would improve their health. The original Mr. Bones still resides at the flagship store in New York, although every other store now has its own Mr. Bones replica too.
4. Going Green
Through a partnership with Hollywood heartthrob Brad Pitt, Kiehl's developed the first 100 percent biodegradable product: Aloe Vera Biodegradable Liquid Body Cleanser.
5. On Film
Kiehl's products been spotted on TV in the likes of Sex & The City, The Sopranos, Curb Your Enthusiasm and Entourage. They've also featured on the Silver Screen in movies like The Devil Wears Prada and The Holiday. In Sex & The City 2, Kiehl's Ultimate Strength Hand Salve and Blue and White Eagle Shave Cream sit propped on Carrie and Big's nightstand.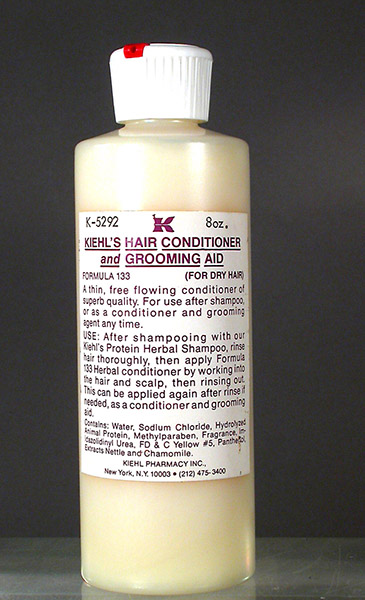 The Official History
The story begins back in 1851, Mr. John Kiehl established an old-world European-style neighbourhood apothecary in New York's East Village that became famous for its skin- and hair care products. Mr. Kiehl's assistant, Mr. Morse, took over, and, together with his family, they cared for their customers as neighbours, and welcomed every visitor to Kiehl's as if it were home. The Morse family and Kiehl's founding pharmacists established a tradition of producing top quality skin and hair products and delivering exceptional personalised service that continues to endure.
Today, Kiehl's is still a New York institution, but the brand has spread its wings, and its hard-working skin-, hair- and body-care products, to hundreds of communities around the world – including our own here in SA.
Visit Kiehl's stores within Edgars stores in Cape Town (V&A Waterfront, Canal Walk), Johannesburg (Sandton City, Eastgate, Hyde Park, Rosebank), Durban (Westville) and Pretoria (Menlyn, Brooklyn). For more information, click here.
XOXO Beauty Bulletin 
23 total views, 2 views today